Tarih
Actual: 2015 expension of the Solingen plant by addinf another 800sqm of factory space
Stock company: 2000 - the company is converted to an AG (company limited by shares)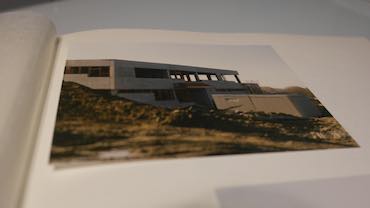 Movement: 1987 - the company moves to new premises with 11,000 sqm of factory space
Machine Blades: In the 1970s, the company begins to focus on machine knives for European industries (food processing, packaging, plastics, textiles, fibres)
Special-purpose Blades: In the 1960s, the manufacturing programme is expanded to include special-purpose cutters and blades for industry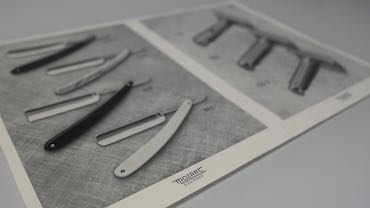 Productrange improvement: in the 1950s, production of specialist blades for the trades and DIY work is added to supplement razor blade manufacture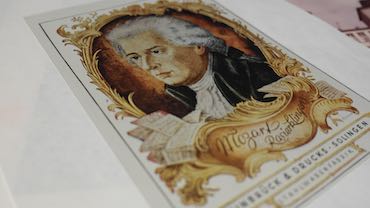 Foundation: 1923 Stahlwarenfabrik Steinbrück & Drucks is founded in Solingen, the city of blades
Strip steel
Strip steel as a raw material

Incoming goods controls: surface, edge quality, straightness, metallurgy
Blanking
Blanking the outline conture, punching rated breakpoints and text markings
Hardening
Process: Hardening – Quenching – Deep freezing – Tempering – Quenching
Continuous process monitoring of hardness and warping
Repeated inspections of molecular structure in metallurgy laboratory
If necessary, additional surface treatments after hardening (lacquer, etching, polishing)
Grinding
Strip grinding: straight grind along the upper edge.

Hook grinding: plunge grinding for concave and convex shapes,
3-Hole grinding: Grinding of the upper and lower edges of the blades on conveyor belts
Snap-off / separating
The precise notching of the rated breakpoint is decisive for the snap-off process
Molecular structure and cutting analysis
Continuous quality inspections at all production stages to prevent cumulative defects
Analyses of the molecular structure and cutting behaviour guarantee our high quality demands
Packaging
Multistage packaging for optimum preservation and safty during transportation
Rekabet avantajları
MOZART blades are recognisable by these features:
ideally tailored customer solutions for each application

excellent durability, high dependability

closest tolerances and perfect grind in large runs

hard coatings such as TiN, ceramic and diamond

optimum packaging solutions for industry and the trades
MOZART handles are recognisable by these features:
excellent cutting control

well-designed ergonomic shape ensures strainfree working

fast, safe blade changing
The benefits of being a MOZART partner:
high delivery reliability thanks to intelligent logistics

direct contacts to ensure smooth communication

flexible, lean organisational structure

large standard range

customer-specific adaptations

support for your product development

assistance with complex cutting challenges
We are proud of our long-lasting partnerships with our customers and suppliers which we support through intensive cooperation and personal contact.
Optimum kaplama
The optimum coating depends on the precise application of the blades. The cutting forces in the process and chemical influences are critical aspects. We will be pleased to advise you on the best possible surface treatment.
We differentiate between the following coatings for our blades
Coating of the cutting edge: primarily as protection against wear such as ab rasion, chemical wear; additional improvement of the tribological characteris tics

All-over coating: protection against wear and reduction of cut-off adhesion
We prefer the following coating methods
PVD (physical vapour deposition) - TiN, TiCN, AlTiN, DLC, Eternity:
Special - Teflon PTFE
Kalite sözü
MOZART – uncompromising premium quality
MOZART products are manufactured by means of complex production processes and are allowed to leave the company only after they have been subjected to stringent quality controls. As one of the world's main blade manufacturers, MOZART puts its faith in the quality-conscious location Germany. State-of-the-art technology and precise manufacture guarantee the "100% made in Solingen" standard which is valued around the world. To ensure this standard is met, MOZART employs a Quality Management System which has been certified in accordance with DIN EN ISO 9001
Malzeme Yönetimi
The purchasing department of MOZART AG is in charge to guarantee the long lasting high quality of all MOZART products and takes responsibility for all purchasing goods and services. In internal and external operations we aspire a quality target of zero defects.
Our suppliers are an important factor of success for our company. The cooperation with our suppliers is characterized by
Long lasting partnership with mutual benefit

Flexible and lean organizational structure

Direct contact to the person in charge

Open and honest communication

Collective development of products

Reliable payment transaction
If you like to know if your products could fit in our range, please contact us directly:
Mr. Rudolf Simon
Tel.: +49 212 / 2209 140
Fax: +49 212 / 2209 27 140
E-Mail: simon@mozart-blades.de
Mrs Heidi Schmitz
Tel.: +49 212 / 2209 135
Fax: +49 212 / 2209 27 135
E-Mail: schmitz@mozart-blades.de